Empower, inspire, and connect to your essence for abundant living and success with Finding the Force.
Empower, inspire, and connect to your essence for abundant living and success with Finding the Force.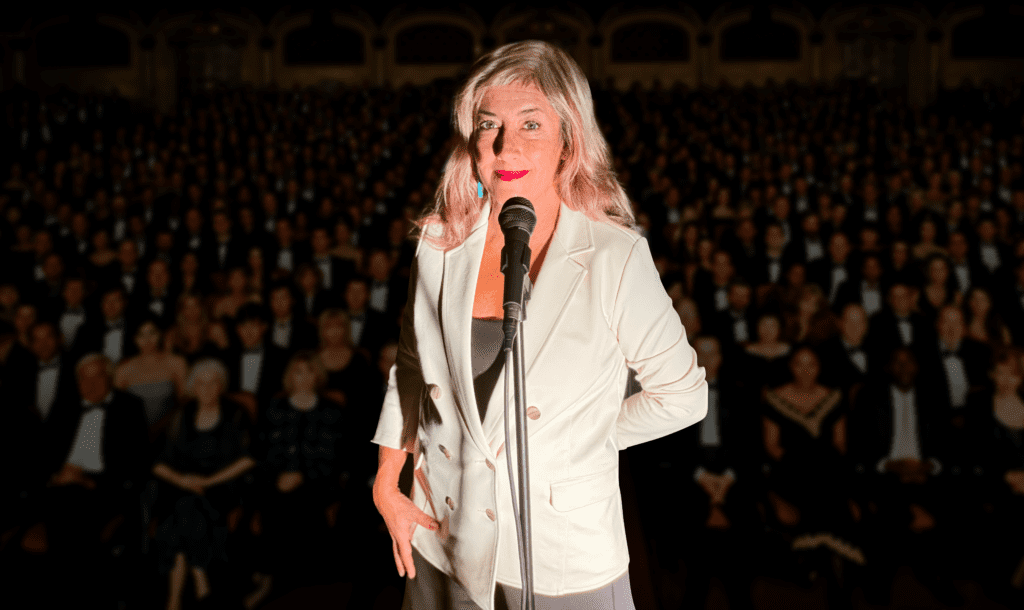 A World of Limitless Focus, Connection, and Inspired Vision!
Are you ready to turn your visions into reality? At Finding the Force, we provide the tools and guidance to fuel your dreams, helping you navigate the path to success with clarity and purpose.
Our platform is your doorway to life-changing events, whether you're an aspiring business owner, a visionary leader, or someone looking for a greater sense of purpose.
Use our elegant and straightforward approach to discover your essence and find deep connection within yourself. This connection will flow and radiate out to other aspects of your life and enable you to live in both spiritual and physical abundance. It is intended to empower and inspire women in their prime years.
Imagine having complete mental clarity and confidence because you have mastered your inner game. This is the edge you need in today's changing world.
Do you ever ask yourself how some women are thriving today? What do they know that others don't?
When we look around us and see the women who are thriving in this tumultuous world, there is a certain set of skills that they have, wether they know it or not.
The secrets of mind power that science has finally cracked open will be available to you in an easy sequence taught through immersive training.
Courtni StarHeart has a unique ability to deliver this knowledge of the 4 Keys of Power, gained through years of experience and training.
Holistic Approach
We believe in addressing the mind, body, and spirit. Our approach integrates practical techniques with profound wisdom, ensuring a holistic transformation that lasts a lifetime.
Simple & Elegant System
Execution is hampered by complexity. Our approach is made to fit easily into your daily schedule, so it will be easier for you to stay on task and accomplish your objectives.
Empowering Trailblazers
Our platform is your launchpad, empowering women in midlife to shoot for the stars and guiding them with the map to success.
Focus
Enter Into Your Path of Unending Concentration and Deep Meaning: Ready to step beyond the ordinary? Enter a space where maintaining focus is an art form as much as a skill.
Transform Your Life with Expert Coaching
If you're seeking to break free from limitations and transform your reality into the life you've always envisioned, it's time to begin your journey with Finding the Force. Courtni's exceptional approach to coaching, rooted in the power of Finding the Force, is transformative, helping women harness their strengths and embark on the journey into unlimited possibility.
"Meet. Learn. Share. Expert Coaching."
Elevating Minds, Inspiring Souls
Courtni is a trained visionary leader; a trailblazer who turns dreams into reality. Prepare for an extraordinary experience as she takes the stage, leading a cadre of inspired individuals on a transformative journey.
Our speaking events aren't just gatherings; they are powerful odysseys where ideas flourish, motivation blossoms, and dreams find their wings.
Are you in search of a captivating and transformative speaker for your upcoming event or corporate training session? Courtni Starheart's exceptional track record for delivering compelling and motivational keynotes is unparalleled, empowering attendees to tap into their inner potential and embark on the journey towards the unlimited potential they truly deserve.
WHO WE ARE AND WHAT DRIVES US
A golden soul; Courtini Starheart is a mindset trainer, a spiritual life force inspired to inspire others.
A National Merit Scholar at American University and a long-time government consultant, a life-threatening event compelled her to seek alternative solutions.
That led to a journey combining science and shamanism. The results? Her own healing and a path forward to help others self-correct.
This connection produces both focus and fulfillment.
As a National Merit Scholar, author, visionary, artist, and executive trainer, who has worked with legendary icons, Courtni has a background in training, elite athletes, performers, and executives.
Empowerment Through Focus:
We empower individuals to unlock their potential through immersive training, enhancing mental clarity and confidence for success in a dynamic world.
The Secrets of Mind Power:
We uncover science-backed mind power secrets in a structured, accessible sequence.
Expertise and Experience:
Courtni Star Heart, our founder, with 20+ years of experience, empowers success by delivering transformative knowledge, including the 4 Keys of Power.
Read inspiring tales of individuals, entrepreneurs, and leaders who have found profound meaning and focus through our system.
"After many years of multiple types of therapy, 12-step programs, individual spiritual study and work, I have been presented with an amazing set of tools that are ancient technologies brought to life by Courtni Starheart. Courtni has a gift for translating these ancient tools meant to balance and center people into an easy to understand and actionable set of steps anyone can take. I highly recommend any program she has to offer for those that are seeking health, healing, and happiness. My interaction with her has certainly brought these gifts into my life in a way that has inspired me to want to pass along these simple yet powerful lessons to others."
"Courtni has assembled a divine and eloquent translation of medicine wheel essentials into the Finding the Force Program. I was thrilled to know that she shared not only the fundamentals in a clear, easy to understand format, but also her touching personal experiences which gave the material a special emotional resonance (which means that I won't soon forget it!). The course has a plethora of helpful information as well as engaging cooperative exercises and rituals that can change your life. I highly recommend this course for anyone who is seeking healing, balance, and an integrated lifestyle as well as a fabulous tribe for ultimate support!"
"Courtni has put together a clear and practical program from her extensive work with Shamanism and the Sacred Wheel. Alongside all of the Native teachings that I feel so honored to have received and witnessed, she weaves in a scientific perspective so that nothing goes misunderstood. Her course is perfect for anyone wanting balance in their life and looking for practical methods to make it happen and have an integral understanding of how these practices make a real impact."